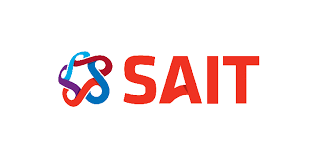 Southern Alberta Institute of Technology – Civil Engineering Technology Scholarship
Commencing in 2019, the Canadian Council of Independent Laboratories (CCIL) is funding a $2,500 annual scholarship / bursary to be awarded to a student in the Civil Engineering Technology Program entering his/her second year of studies at the Southern Alberta Institute of Technology (SAIT)
The recipient will be enrolled in full-time studies, and will have successfully completed the first year of study achieving academic excellence.
The CCIL Scholarship will be awarded annually for a period of five years, starting in the 2019-2020 academic year.
Recipients will be selected by the Student Awards Office of SAIT.
2022 Award Winner – Scott Koch
I grew up in a small town in Saskatchewan where I would help my father on the farm and learned that hard work will help me to succeed in life. I am currently studying civil engineering at SAIT, with hopes of furthering my studies for my degree in Thunder Bay, Ontario. The decision to follow this path was through conversations with my family where I realized I wanted to pursue something engineering related, and I quickly found passion in what I am studying. I am grateful for the support of my family and all the friends I have made along the way as they have been the key to me maintaining my work ethic and good grades. Not to mention the support that awards such as this provide by easing financial strain and I am extremely grateful to the Canadian Council of Independent Laboratories for the help and recognition this award provides.
2021 Recipient – Safaa Khdair
Safaa Khdair, Civil Engineering Technology program, is the proud recipient of the Canadian Council of Independent Laboratories Award.
Eyad El-Azzeh
2020
Congrats to Eyad El-Azzeh as a recipient of the 19/20 Canadian Council of Independent Laboratories / Southern Alberta Institute of Technology (SAIT) scholarship! He noted, "My name is Eyad EL-Azzeh and never thought at the age of 38 I will have a change of career and return to school to study something totally different from what I had an experience in.
It was hard competing with a younger, fresher minds and recent high school graduates or even some with actual experience in the field. But I was not deterred, I studied 7 days a week and till late hours to achieve my goal. And towards the end of the program, Covid-19 happened, which made things harder as I preferred the live classes vs online. But still, I managed to overcome that obstacle and achieved my 4.0 GPA across the board of all semesters.
I wanted to thank first of all my wife for picking up the slack and taking care of the girls while I studied, SAIT teachers and faculty for giving me the means to succeed as well as their patience and last but not least the Canadian Council of Independent laboratories (CCIL) for recognizing my hard work and dedication by selecting me for their Student Award for 2019-2020 year.
We did not get to have a graduation like the students before us, a hand shake, a photo with our families, co-students and our teachers, which definitely had a negative effect on the whole graduation experience, but when CCIL recognized me and my hard work, I felt like what I did mattered and someone saw what I had to go through in order achieve what I had achieved.
I will continue the path towards my undergrad degree in Civil Engineering and this money will definitely help towards that new journey.
Again thank you all for your help as I could not have done this without you.