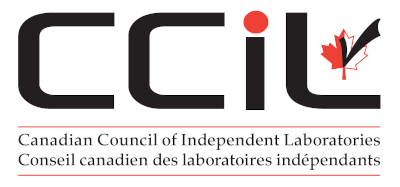 The Canadian Council of Independent Laboratories (CCIL) is a federally incorporated, non-profit organization that represents the independent, private-sector testing laboratories in Canada. There are over 460 member facilities across the country.
CCIL and its members share a commitment towards establishing a vibrant independent laboratory industry in Canada that is nationally and internationally recognized and acclaimed.
CCIL administers laboratory and technician certification programs for the testing of various construction materials (asphalt, aggregates, and concrete), and supports a national and international accreditation system for environmental/life sciences labs. These are recognized 'gold standards' in the industry.
CCIL is an active member of the Union Internationale des Laboratoires Indépendants (UILI) the worldwide organization representing the independent testing industry, and works closely with the Canadian Association for Laboratory Accreditation (CALA), the Standards Council of Canada (SCC) and its sister organization in the United States, the American Council of Independent Laboratories (ACIL).
The Council provides expert scientific and technical advice to government and regulators, works with national and international organizations in establishing and promoting the highest standards, ensures its members are informed of the latest industry developments, advocates for the independent laboratories sector, and speaks out on testing issues that could impact the health and safety of Canadians.